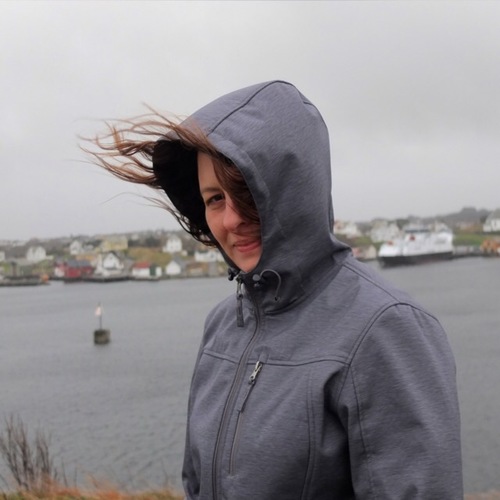 Alison Crocetta maintains a hybrid art practice that draws on her experience working within the realms of sculpture, performance art and the moving image. She was awarded the Individual Excellence Award in the category of Interdisciplinary / Performance Art from the Ohio Arts Council in 2015 and the Franklin Furnace Fund 2011-2012 (for performance art) for her forthcoming project entitled A Circus of One (Act II) in collaboration with composer / musician Zac Little of the band Saintseneca. Crocetta was the recipient of the 2010-11 EMPAC DanceMovies film commission to produce a 16 mm film project entitled A Circus of One in collaboration with composer, Jason Treuting of So Percussion. The "A Circus of One" projects are both sponsored by the New York Foundation for the Arts.

Recent projects include a durational performance for public space entitled, Songs for My Sisters at the Curitiba International Biennial in Curitiba, Brazil and On Poppies, a commissioned two-channel video installation as part of the Outcasting: Fourth Wall Film Festival, Cardiff, UK. Her collaborative film trilogy with composer Barbara White entitled, Gather / Shed / Lift premiered in concert with janus trio at Princeton University and has been performed at Atlas Performing Arts, Columbus Museum of Art, Purchase College, The Aspen Music Festival and Monkey Town in Brooklyn, NY. Crocetta's work has been performed, exhibited and screened in Curitiba, Brazil, NKD in Dale, Norway, Berlin, Germany and Cardiff, UK and in a range of venues such as the Contemporary Arts Center (CAC) in Cincinnati, Ohio, the Socrates Sculpture Park in Queens, NY, The Aldrich Contemporary Art Museum, EMPAC in Troy, NY, MIT List Center for Visual Arts, Weston Art Gallery, The Galapagos Art Space, Johns Hopkins University, CoCA in Seattle, CEPA Galley in Buffalo, The Bronx Museum of the Arts and Harvard University.

Her honors and awards also include artist residencies at the Nordic Artists' Center in Dale, Norway, the Agora Collective in Berlin, Germany, the Art and Technology program at the Wexner Center for the Arts in Columbus, Ohio and Harvestworks Digital Media Arts Center in New York City. She was a recipient of a Bunting Fellowship at The Radcliffe Institute for Advanced Study at Harvard University and an NEA grant in sculpture. Her work has been critically reviewed in publications such as The New York Times, The Boston Globe, The Baltimore Sun, The Village Voice, the Seattle Post-Intelligencer, the Cleveland Plain Dealer and the St. Louis Post-Dispatch.

Crocetta received an MFA with an emphasis in Sculpture from Tyler School of Art, attended the Skowhegan School of Painting and Sculpture and earned a BFA degree from the NYSCC at Alfred, University. She considers teaching to be an integral part of her creative practice. She has held teaching and administrative positions at Washington University, the NYSCC at Alfred University and Parsons The New School for Design. Crocetta is currently an Associate Professor affiliated with the Sculpture Area in the Department of Art at The Ohio State University.